Welcome to my NEW website!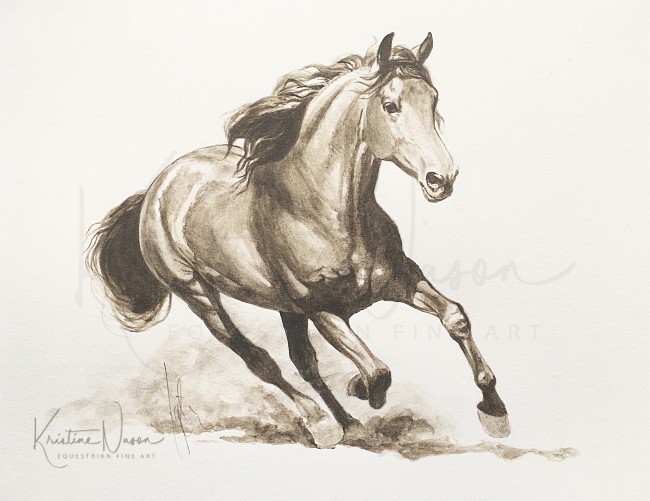 Well it's taken a long time to hatch… Huge kudos to web developers Salman and Jawaad who've been extremely patient with this non-techie artist, and brilliant at interpreting and implementing my ideas. I'm excited to be introducing my new website to you at last, and if you ever visited my original site I'm sure you'll agree that this is a great improvement, with much more functionality. I think it's awesome!
In this Studio Blog section I'll be sharing news and views, updates on whatever is going on in the studio and general arty chat. There will be work-in-progress reports on my latest projects, talk about visits to places that inspire my work, and sometimes I might like your opinion about something (you can answer in the comments below) … and who knows what else!
So to start, here's a drawing I recently completed using liquid pencil. I've been debating whether or not to add another horse into the image using regular pencil (which would look a bit like a ghosted image).
Followers of my Facebook page will recognise this drawing (check it out @KristineNasonFineArt ), and the overwhelming response to my question has been to leave it as it is. But I'm still not sure.
Update: well, my husband liked it as it is, so there's a strong possibility that this will be the image for my 2017 Christmas card!