For New Collectors: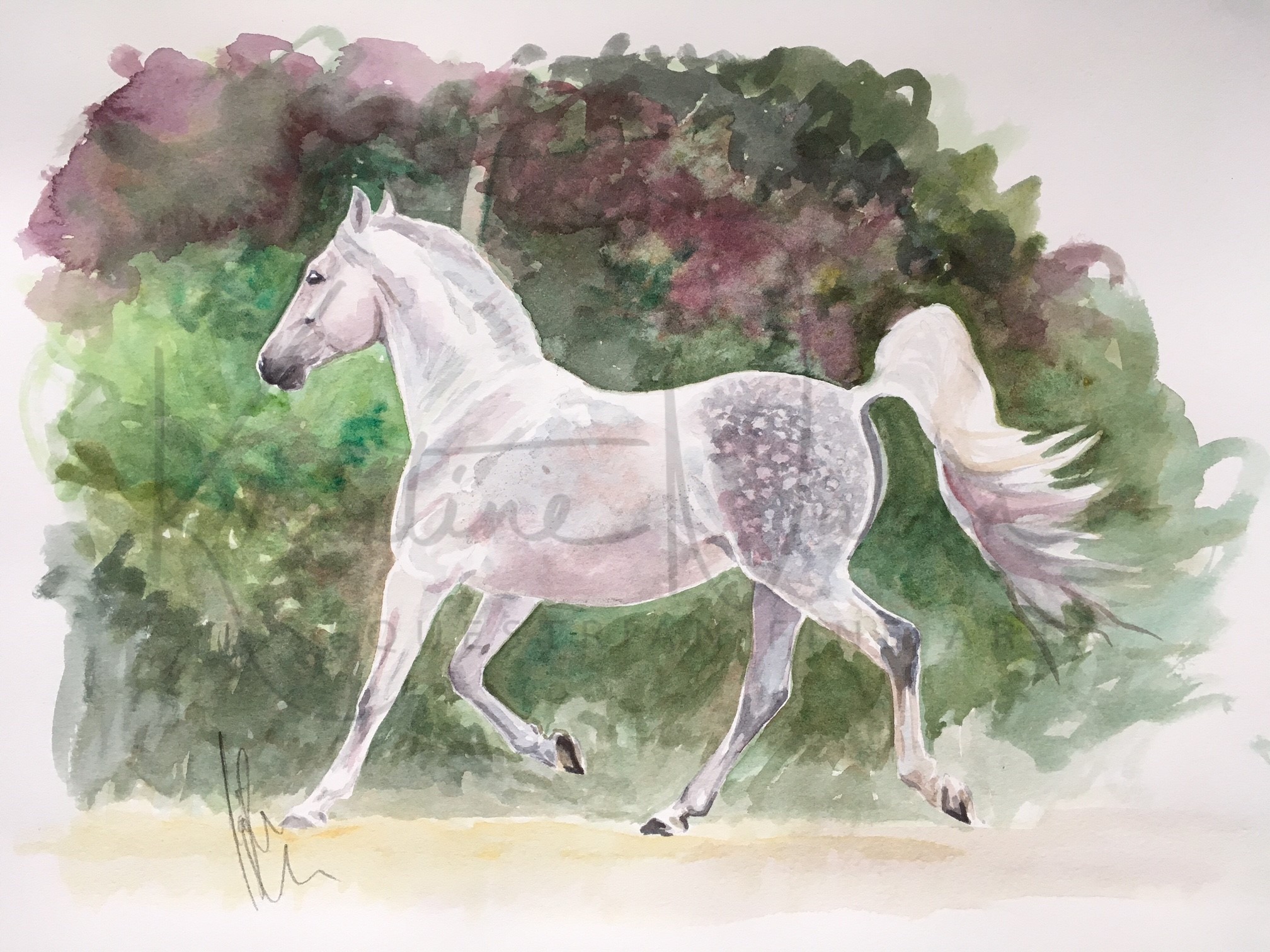 Like most full-time artists I practice and experiment all the time to achieve the final look of pieces I offer for sale. This means I have a lot of artwork that has been a valuable part of my artistic journey but which I have no plans to put into a gallery or exhibition – and many collectors are very interested in acquiring these pieces.
In this section I'd like to offer some of these works at affordable prices, particularly for people who are starting an art collection – and 100% of the profit will be donated to an equestrian charity. At the moment I'm looking into which one we'll be supporting this year, and I'll let you know within a few days.
The piece shown here is an original watercolour on 28 x 38 cm paper.
The dapples on the horse's coat were made by sprinkling salt crystals into wet paint and some of that salt remains on the original, giving a slightly sparkly effect.
I'm offering it at £120 including post and packing.
Please contact me by using the 'Talk to Kristine' form at the bottom of the page if you would like to own it.
I invoice by PayPal and dispatch once the invoice has been paid.
The painting is unmounted/unframed and will be sent rolled in a postal tube.