Tips & Techniques for Artists
Working in Watercolour: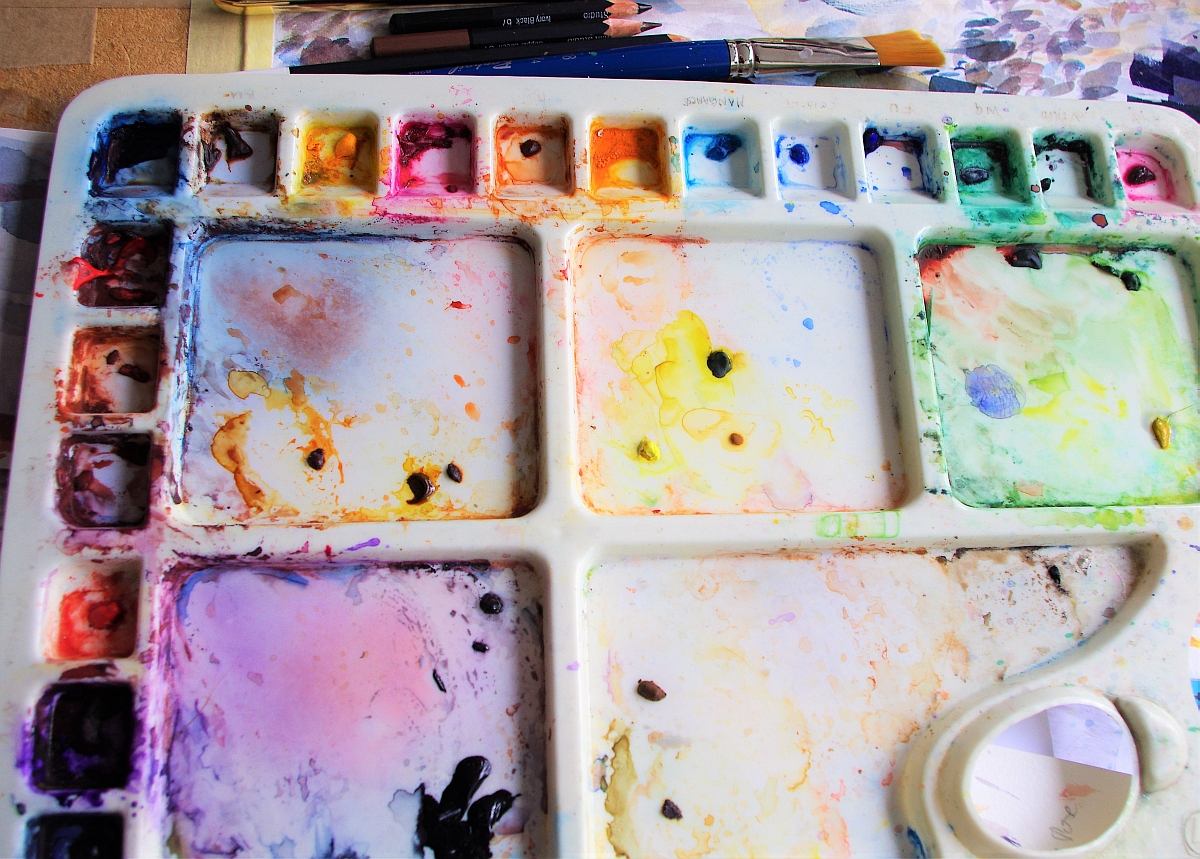 My own favourite medium is watercolour. One birthday, a long time ago when my children were small, my husband (who's not always good at choosing presents) gave me an expensive box of watercolours. I'd recently closed my last company and wasn't sure what I was going to do with my life apart from being a mum, but this was the catalyst that set me on the road back into the world of fine art.
I became absorbed by the unique qualities and serendipity of this amazing medium and I worked with it until I became an expert. Its' delicacy and flexibility as a medium fascinate me still, and although I've taught other people how to use it at masterclass level, I never stop learning new ways to work with it.
If you're interested I'd like to share some of my knowledge with you, so do check back here occasionally. And I won't only be talking about watercolour…